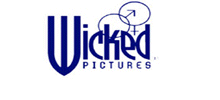 Wicked Pictures DVDs



Originally from New York, Steve Orenstein established Wicked Pictures in Canoga Park, California on March 1st, 1993, after developing an interest in the creative aspects of film production while still a partner in his previous adult company, X-Citement Video.

With creative design assistance from his good friends Brad and Cynthia Willis, Orenstein formed his fledgling company with a firm commitment to producing quality adult productions created specifically to appeal to women and couples, a move that yielded almost immediate dividends – during its first year, Wicked was honored with several industry awards, including Best Video Feature & Best Director for the inspired adult comedy, "Haunted Nights," which ironically starred future Wicked contract director Jonathan Morgan. Shortly afterward, Orenstein signed the first of the company's legendary Wicked Girls, Chasey Lain.

Orenstein credits Brad and Cynthia Willis for originally bringing the company's next contract girl, Jenna Jameson, to his attention. After signing her in early 1995 and bringing in industry veteran Joy King to promote her, he watched as Jenna instantly heated up the screen and became the first star to win Best New Starlet, Best Actress, and Best Sex Scene in her first year out. The Wicked / Jenna partnership assured Jameson's status as the porn star of the decade, and in no small measure helped to put Wicked Pictures on the map.